Ferry Eemshaven Kristiansand Info
For the sake of convenience, let's assume that when you come to this site you are looking for all information about the ferry crossing from the Netherlands Groningen (Eemshaven) to Kristiansand in Norway. We have listed all possible information!
Some inspiration what you can expect during this crossing: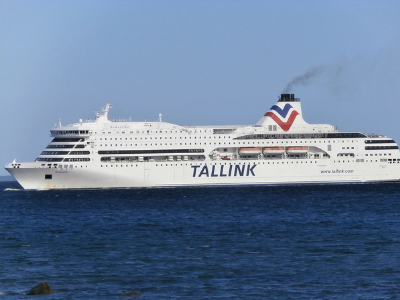 A New Crossing
What good news this was when this crossing was coming, finally another crossing to the beautiful Norway of the Netherlands. A crossing for which there was quite a bit of demand from the Netherlands. This can also be seen in the many bookings with Holland Norway Lines.
Alternative Routes
There are no direct alternative routes on this connection. If you drive to Germany by car you can end up in Oslo via the Kiel Oslo connection. But this connection is much longer and also more expensive.

The same also applies to the connections via Denmark: These are not cheap and you will come across toll roads and you should also consider how you get through the night, because you will not get there with any alternative in less than 18 hours. (Except Lewis Hamilton probably!)
With which Operator?
You can actually buy ferry tickets in two ways:
Booking through an intermediary: This may cost a little more, but these parties can unburden you. Especially with multiple crossings it is useful to book with these kind of ferry ticket parties. (In this case if you go back via Denmark or something similar)
Do a test-booking through Directferries. So you can see the price & availability.
Book directly with the Operator: In this case, this is booking directly with Holland Norway Lines. Personally we aren't the largest fans of their current booking system. So
The ferry you sail with is the MS Romantika. One of the nicer ferry ships currently sailing around. Below you can see a nice representation of this ship:
The MS Romantika is 192 meters long and can carry 2500 people. The ferry also has 9 restaurants on board.
Sailing schedules and Sailing time
The ferry on Kristiansand – Eemshaven sails three times (tuesday, thursday and on saturdays) a week. At the moment (this changes sometimes) the departure is around 15:00 (Check-in closes one hour earlier) after which you arrive at 9:00 the next day.
The sailing time of this crossing is 18 hours.
Price of this ferry
Ferry prices are heavily dependent on supply and demand. The starting price is £ 120,- but you will almost never reach this low amount.
By car to Norway:
If you want to make the crossing with +/- 4 people and a car, take into account a total price for a return ticket of £ 800.
Book early, view our trial booking here: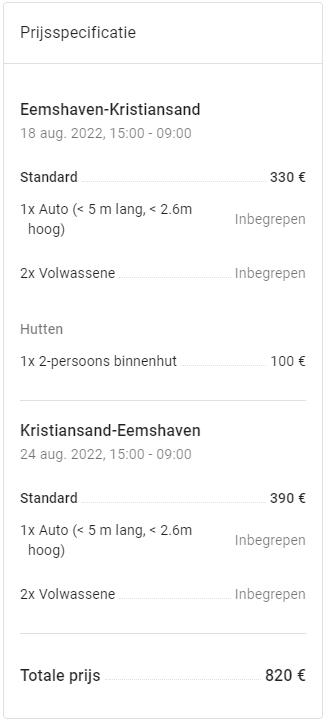 Important tip: This trip is popular. The Cardeck is already sold out on many dates! If you want to go by car, book directly!
The MS Romantika Cabins: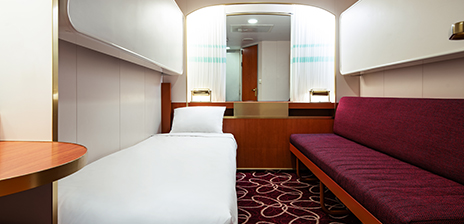 Anyway, enjoy your crossing from the Netherlands to Norway!
Frequently Asked Questions
How long does the crossing Eemshaven Kristiansand take?
This crossing takes more than 18 hours, but remember that you are on time for check-in so in all you can only take 19 hours in total.
Is it like a luxurious cruise ship?
Yes! Very luxurious, there are bars, clubs, many restaurants and simply many opportunities to make a nice crossing.
Will this connection remain for many years?
Whether a connection like this will continue depends on the number of bookings and the interest, the ship is leased for 3 years with two options to extend. So you can assume that this ship will sail 99% for at least 3 years and maybe 5 years. (and longer if successful)
How much does a ticket cost?
The starting price is € 150, in our view this is not the normal price. You have to pay more for a crossing in a normal cabin.